XOtel - connecting continents
XOtel is the largest alternative telecom in Latvia. Within almost 8 years on the market the company has become a leader in its segment and now it still continues to grow rapidly. XOtel has three representative offices in Latvia, Czech Republic and Ukraine.
In 2011 the company joined the TOP 500 fastest growing companies and at the end of 2014 we took a strong position in the TOP 200 companies showing a stable and rapid growth.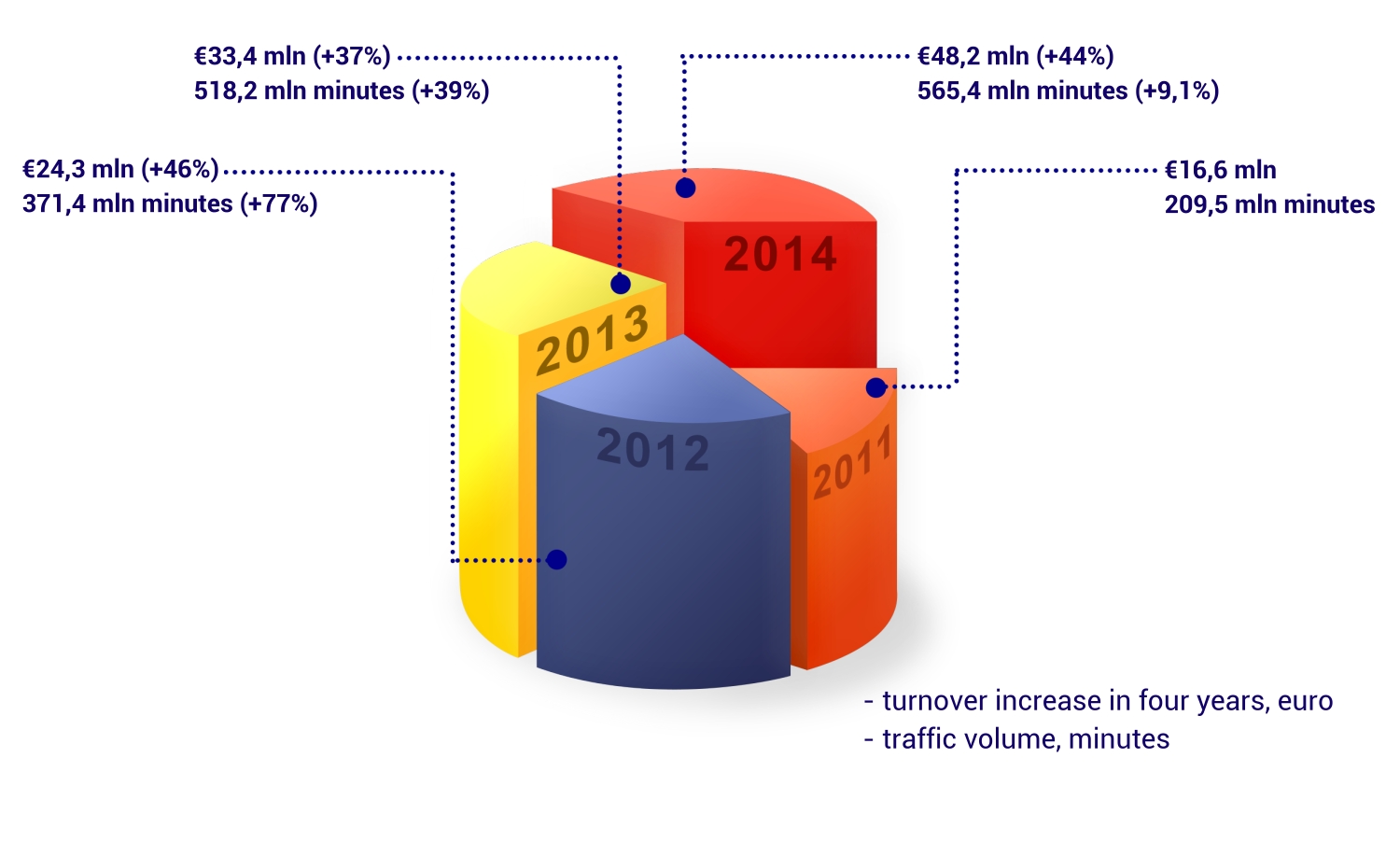 The company deals in Wholesale and Premium Voice and SMS traffic transit trading all over the world. The main focus was on Europe and the CIS, but since 2014 the company has started developing Middle East, Latam and Africa markets.
XOtel's telecommunications equipment is located in the Equinix and NewTelco data centers (Frankfurt am Main, Germany) that are considered to be the telecommunications and data transmission industry standards in Europe and worldwide. Due to it, XOtel is associated with major telecoms by fast and reliable direct connections, providing large volumes and good connection speed.
You can meet our representatives at the largest telecommunications conferences, where XOtel is often not only a delegate, but a Prime sponsor. You may always find a list of conferences that we are going to visit in the Blog xotel.com site.
2015 will be the fundamentally innovative year for us. XOtel has became a partner of the Icelandic Safeum Communications ehf., which is engaged in market introduction of software and innovative products in the field of IT and telecoms. The first joint project is a secure messenger SafeUM that is ready for release. In this project XOtel provides reliable, high-quality communication and the ability to send SMS with each other as well as with public telephone networks around the world for SafeUM users.
Every year XOtel is confidently expanding its horizons by CONNECTING CONTINENTS.