When was the company founded? What was its development during all these years?
The company SIA XOtel was founded in 2006. The growth of the company was quick, we gathered pace with the opening new offices and hiring talented people. The number of signed contracts grew. We are keeping our foot on the pedal working on the development of new projects. And we'll be happy to share the news with you and your readers.
How rapid was the growth of the company (from 2009 till 2014)?
It's better to evaluate XOtel growth by specific figures. Of course, the figures don't illustrate all the obstacles the company had to overcome but it's an integrated reflection of the work of our team and every particular team member.
The growth dynamics is also represented in such recognition of success as:
- 2011: XOtel is in "Gazelle TOP 100 fastest growing companies;
- 2012: XOtel is in ТОР 500 largest companies in Latvia;
- 2014: the company is in TOP 200 (156 place);
- From 2012 XOtel takes the 5th place among telecommunication companies in Latvia.
We all know those years ... A lot of companies were thrown out of the race, unable to withstand the economic and political factors, and at the same time, the new ones appeared ready to fight for the place under the sun.
What was the driving force of this growth?
There're several components. First of all - the team. This is a great value and the most significant driver of the company. We are looking for talents, and having found them, give an opportunity to grow - visiting exhibitions and conferences, ambitious challenges motivate people to straighten shoulders and demonstrate their strengths.
Also - we are not afraid to work in unusual business directions. For example, one of these projects relates to artificial intelligence, but now it is too early to speak about it.
And, finally, the third component is work aimed at achieving goals. Work that we love! Day by day. Fortunately, our approach was right: we are growing; XOtel reputation is confirmed by such credit agencies as D&B, COFACE and BaltRisk.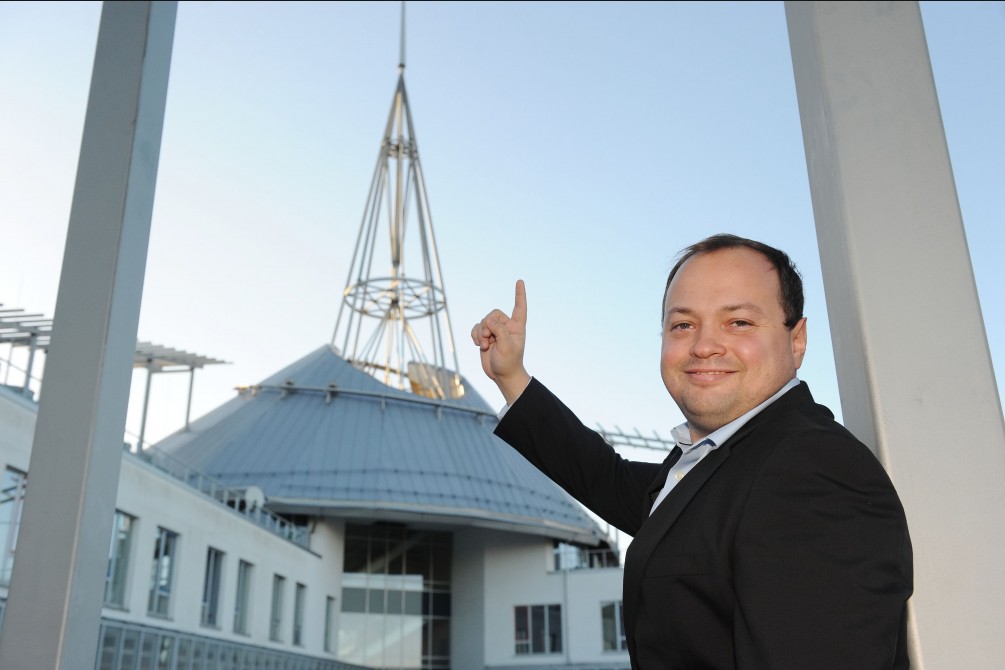 What factors slowed the development?
It may sound funny, but the main obstacle was technologies development. The world has become so digitalized: people prefer communicating via instant messengers to making GSM calls. Perhaps, everyone knows that the Chinese word "crisis" consists of two hieroglyphs: danger and opportunity. At some moment we were able to understand trends and use them to our advantage. Thus, we developed secure messenger SafeUM.
In addition, the volatility of both global and local economies, the deepening regulation trends of the telecommunications market, "Black Swans", of course, had impact on development of the company. Rules of the game are changing and you have to constantly adjust your activity. Today you work, and tomorrow politicians take one more hasty decision, and you will be kicked out of the business. People become unemployed, the government doesn't receive taxes. We as all the participants of a civilized market want to see professionalism in the decisions made by the government. After all, business needs legislative stability as much as the air people breathe.
How tough is competition in this market segment? Has it been increased or decreased in recent years? What were the reasons?
Telecommunications is "deep-red ocean": the competition is very tough. On the one hand, there are giants with transcontinental optic fiber cables and network towers. They are powerful players globally establishing rules of the game. On the other hand, there are a lot of small business organizations (alternative operators) that use changes in services consumption to fight for the market share.
We have decided that we will go our own way, as can be seen from XOtel development path: from wholesale operator in B2B (business-to-business) market to active participant of retail services market. From standard services to carefully developed packages that meet customer needs. Openness to new ideas, mobility in decision-making and flat management structure allows our team to catch the wind in our sails.
How many are there strong players on the market you have to reckon with? Who are your biggest competitors?
As mentioned above, there are a lot of strong players on the market. Our approach to colleagues is based on mutual benefit – "win-win" approach. We are open to cooperation with each company, as we believe that it is better not to divide the "pie-market" between the participants, but increase its size. The point of our attention is new services, better communications quality and tariffs optimization, but not balance sheet and the reports on profit and loss of our colleagues.
How big is the market in which you compete and what is your market share? What are your competitive strengths?
Telecommunications market is huge, the whole world is the market. XOtel's corporate motto is Connecting Continents, and all our activities are based on these words. Our map of coverage doesn't include Greenland and Antarctica only, but we are working on it.
As for the market share, the services we provide are so diverse that it's impossible to combine them for evaluation and comparison of our company with other companies on the market.
What are our competitive strengths?
First of all, it's mobility. It allows us to try each new project: "Would I personally like to use this product, service, app?"
Secondly, we are brave. We launch new projects that are unique not only for our country, but also for the whole world.
And thirdly, we focus on complex solutions. Our goal is the following: a person who uses our products, gets questions answered and even gets more than can be expected.
What key business principles should be applied by the company to be successful in this market niche?
- Think two steps ahead. Actually, five is better;
- Help people in the team to reveal their potential and talents;
- Don't bite off more than you can chew – mind the balanced company growth;
- Conduct business so that the company's reputation remained flawless;
- Be brave.
This is our formula of success.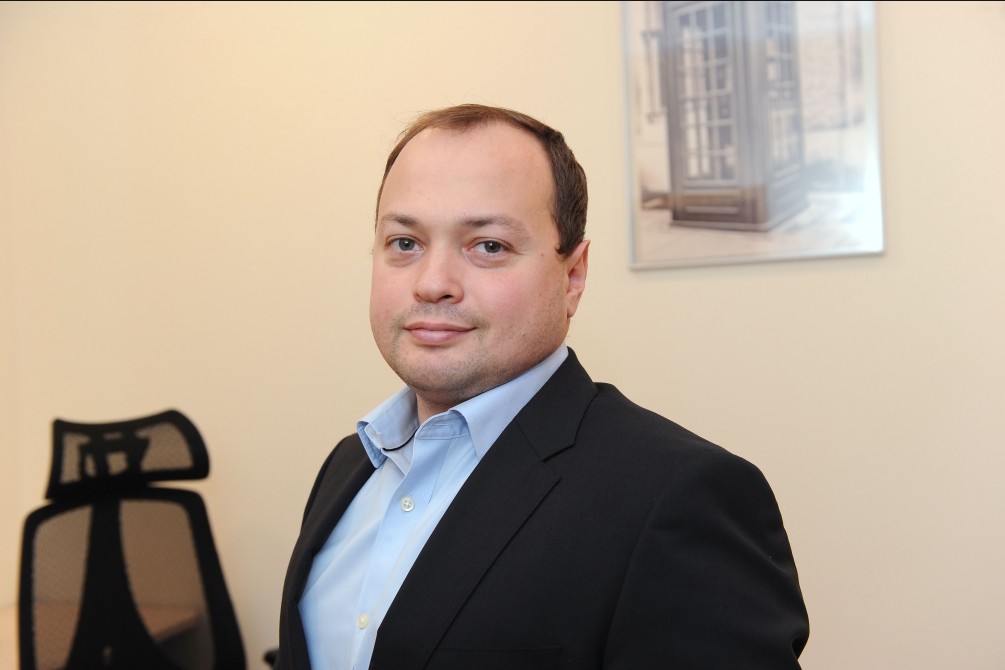 What are the plans of the company for this year and for the next two years? Do you plan to expand your business and /or look for new directions?
Once, one of our employees had to fly to Britain on a business trip. It was a sudden decision, so he didn't have enough time to get properly prepared. Upon arrival to London, the guy forgot to turn off the mobile Internet in roaming. No need to say that when he returned back, he was surprised with an impressive bill.
This case prompted us to find an answer to the question: is it possible for travellers to stop caring of disabling the mobile Internet? This marked the beginning of big project XOtel is about to present to all businessmen and heavy travelers. To unveil the curtain: you will no longer need to turn off the option "Data transfer in roaming". We will do it by default. After this we'll provide you with the internet costs in particular country (by the way, it'll be the fairest price for the service) and you'll be able to decide whether to take it or not.
There are a number of new directions we're working at:
- SafeUM secure messenger. SafeUM guarantees privacy of your communication: encrypted chats, group chats, audio calls and audio conferencing, video calls. Complete anonymity: the user is free not to provide any of his personal data (phone number, email)
- SafeUM international roaming SIM-card (based on XOmobile company). Free incoming calls in 158 countries. Low prices for calls, SMS, internet roaming;
- XOlink - company providing communication channels for data transfer;
- XOliday - mobile application for travellers, which will be an assistant abroad (in a foreign country);
- XOtelier - software system for hotel owners and managers. The system is developed to significantly increase the revenue from the sale of additional services in the hotel and to increase customer satisfaction and their loyalty ;
Projects in the field of artificial intelligence and analysis of large amounts of data (Big Data).
Do you invest in the company's development every year? How much? For what purpose?
I would like to be brief. Of course, we are constantly investing in development. The amount of such investments – it's not just a figure (for example, during several years we reinvested 70% of profits). The end figure directly connected with new opportunities. After all, the purpose of the investments is to strengthen the company in our unstable times.
What are the current trends and challenges of the industry?
I've already covered this issue. But want to emphasize once again: all subjects of market relations vitally need legislative stability, the absence of everlasting changes and rules corrections. The analogy might be not too straightforward, but just imagine that hockey rules are changed several times a year. Business has natural driving force, quarterly and annual strategic plans, which are to be changed "by the referee's whistle." And it's not to be this way.
Which countries are to become strategic objectives of your company?
Initially, the company's focus was Europe and the CIS. Then, in 2014, with the accumulated experience and strengthened team, we entered the markets of Asia, Middle East, Latin America and Africa. And were a bit upset: judging from the dynamics of growth in new regions, we realized that we had to be even bolder and enter the new markets earlier. Still, there is much to do.
We wish readers of Business Dienaz good luck on their road to success. And in order to stay connected – wherever your road lies – use XOtel products. You'll like it.
Year of Company Foundation: 2006
Owners: Alexander Litvinenko, Dmitry Korotkikh
Number of employees: 69
Field: Telecommunications
Location: Riga, Latvia; Dnepropetrovsk, Ukraine; Prague, Czech Republic.
The turnover and profit in 2011, 2012, 2013, 2014, and the forecast for 2015
You can easily find data for 2011-2014 in the open resources.
Data for 2015 will be available in the same resource in 2016.